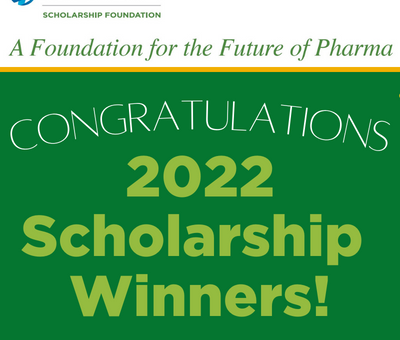 Congratulations to our 2022 Scholarship Winners!
The ISPE Boston Chapter Scholarship Foundation is proud to award a total of $40,000 in scholarships to the winners of the 2022 round of the Joel Goldenberg Memorial Scholarship Program. This brings the total awarded scholarships to date to $311K! What an amazing way to help graduating high school seniors prepare for their future in the pharmaceutical / life sciences industry!
The Scholarship Foundation was established in 2017 as the Chapter's charitable giving arm and administers the Joel Goldenberg Memorial Scholarship Program begun by the Chapter in 2011. Joel Goldenberg Memorial Scholarships emphasize careers in the development and operation of pharma, biopharma and related enterprises and support the development of engineers and other skilled professionals vital to these industries.
Congratulations to our 2022 winners for this amazing achievement. We wish them the best of luck with their future endeavors in the industry and beyond!
Megan-May Fussell, Northeastern University- Biotechnology
Brooke DeSimone, UMass Dartmouth-  Biomedical Engineering & Biotechnology
Dylan Miller, Northeastern University- Chemical Engineering & Biochemistry
Dylan Rapoport, Worcester Polytechnic Institute- Chemical Engineering
Zackary Walton, UMass Dartmouth- Bioengineering
The Foundation accepts scholarship applications from graduating high school seniors, undergraduate and graduate students, and professionals currently working in the industry who are pursuing higher education in STEM fields.
In harmony with the goals of the Scholarship Foundation, the ISPE Boston Area Chapter has designed several programs to help area students prepare for careers in the life sciences industry: the Annual Student Career Forum where industry professionals provide guidance to students seeking internships and jobs in pharma and biotech; the Annual Product Show where students learn how to network and make a strong first impression; and an array of activities at the 14 Student Chapters throughout New England supported by the Boston Area Chapter.
For more information about the Scholarship Foundation or to make a donation, please visit www.ispebcsf.org or contact the Foundation office via email at office@ispebcsf.org or by phone (781) 327-5121.